Lincoln Covers the World
Music, comedy, and games based on a topic or word of the day. Monday – Friday on Live.me!
New Live Stream Broadcast Every Monday – Friday on Live.me!
Show Every Monday, Wednesday, Friday at 9am Pacfic/12pm Eastern Time
Show Every Tuesday, Thursday at 2pm Pacfic/5pm Eastern Time
@LincolnHoppe ID:138685410 Make sure notifications are turned so you get notified each time I go live!
If you have a suggestion or feedback, email me!
Watch Live Streams on Musical.ly and Live.ly
Make sure to follow Lincoln on Musical.ly so that you can catch him when he live streams from there!
Lincoln on Like
Like just introduced live streaming and it's got some great features.
Participate in the Show with the Form Below!
My Favorite Live Streaming Sound Board App!
GoButton for iOS
Get it here: http://bit.ly/2ng6NYJ
If you're serious about live streaming, podcasts, or even live theater shows, this app is a MUST HAVE to run sound, manage songs, sound cues, comedic hits, and everything!
I spent 2 weeks looking for the best app to do all the things I needed, and this is the one!
The FREE version allows you to save and construct 1 show that can be used endlessly. The PRO version allows you to save multiple shows, export sets lists to other devices, and more.
I highly reccomend the GoButton app! By Figure53.  Download it here: http://bit.ly/2ng6NYJ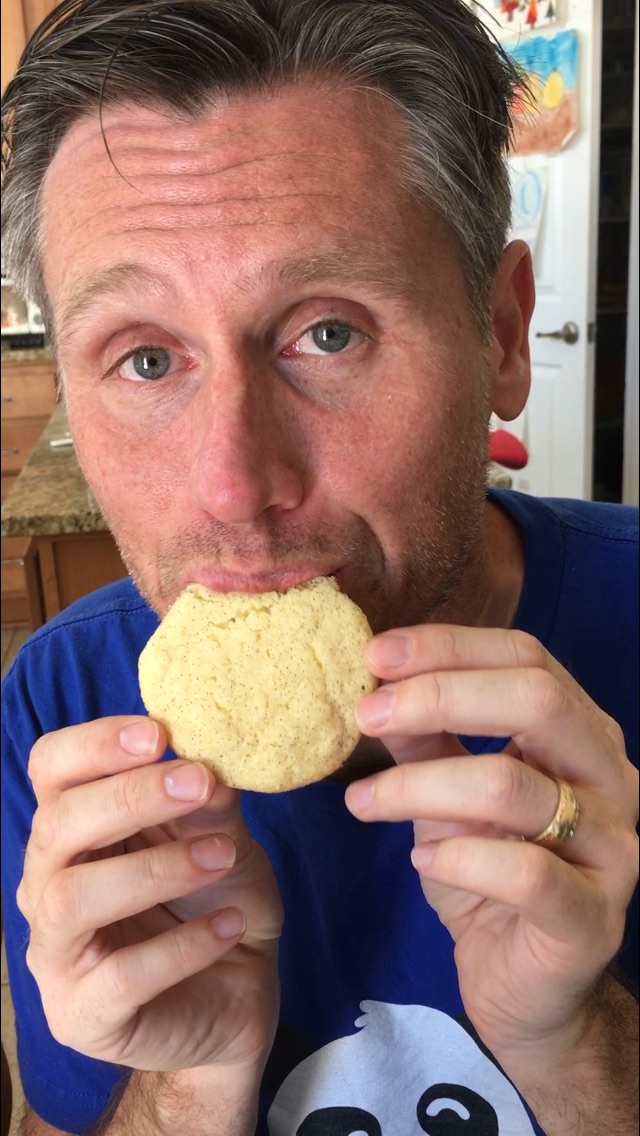 On this week's HoppeFam Live.ly, Harry Potter kicked some Luke Skywalker booty!  We made snickerdoodles to celebrate it.  To get the incredible recipe, click Here.
We finished up our month of Love with a message about how important it is to love yourself.  Our hearts and brains are such amazing feats of engineering that just the fact that we have those alone is a good reason to love and admire yourself!  Add to that the talents, experiences and personality traits that make you who you are and you can't help but love yourself.
M. Russell Nelson, a heart surgeon and world religious leader said "Our potential is unlimited.  Our inheritance is sacred.  May we always honor that heritage--in every thought and deed..."
You are awesome!
On this week's HoppeFam Live.ly, We voted on Hagrid vs. Jabba the Hutt.  To read all about it and to get the spicy ramen recipe, click Here.
We also talked about loving your family.  You can make a difference in your family by trying to show your love for them!  Here's a great quote I didn't get to share on the live.ly:
No one has a perfect family, but mine is perfect for me--Beta Metahi' Marashi
Love your family in all their imperfections because they truly are perfect for you.  They help shape you into the person you are. How are you going to show your love today?
We found this recipe on Allrecipes.com, submitted by safinabakes1231.  What made it "Dark Side Mug Cakes" instead of just Microwave Chocolate Mug Cakes is that Miriam didn't quite stir it enough so when she cooked it, it overflowed turning the entire mug to the "Dark Side"!!!!!
Recipe By:
safinabakes1231
"This is my own version of the chocolate microwave mug cake. This chocolaty fudgy treat is truly decadent and great for nights when I need a yummy dessert that is ready in less than 10 minutes! Chocolate chips make this recipe even better."
Ingredients
1/4 cup all-purpose flour
1/4 cup white sugar
2 tablespoons unsweetened cocoa powder
1/8 teaspoon baking soda
1/8 teaspoon salt
3 tablespoons milk
2 tablespoons canola oil
1 tablespoon water
1/4 teaspoon vanilla extract
Directions
Mix flour, sugar, cocoa powder, baking soda, and salt in a microwave-safe mug; stir in milk, canola oil, water, and vanilla extract.
Cook in microwave until cake is done in the middle, about 1 minute 45 seconds.
Wookie Cookies
Mix together:
1 cup flour,
1tsp. baking soda
1/2 tsp. salt
3/4 cup packed brown sugar
1 tsp cinnamon
1/2 cup white sugar
2 cups oats blended into a course powder
Add:
1/2 cup butter
1 egg
1 tsp. vanilla
2 Tbsp. water
Mix until a dough forms.  Form into walnut sides dough balls.  Bake at 350 degrees 11-13 minutes.
Frost with butter cream frosting:  Mix together 1 cup butter(softened), 3 1/2 cup powdered sugar, 1 Tbsp vanilla extract,  add up to 4 Tbsp Milk until desired consistency.  Add coloring if desired.
Check Out My Other Social Media!


Lincoln Hoppe
3 days ago
Lincoln Hoppe
4 days ago